News and Updates
Invitation To Bid
Mineral County Development Authority will receive sealed bids until September 28, 2021 at 11:00AM local prevailing time for Waxler Warehouse Renovation Project.
Download rfp-waxler-road-wharehouse-renovation.pdf file
Paycheck Protection Program FAQs for Small Businesses
Download Paycheck-Protection-Program-FAQs.pdf file
A special meeting on January 24, 2020
When: 2PM
Where: Our office located at 87 North Main Street Suite 1 Keyser, WV 26726
2017-2018 Audit Report
Download 2015-2016-audit-report.pdf file
Roof Repair Architectural Services RFQ
MCDA is soliciting qualifications from Licensed Architects in the State of West Virginia. The Architect shall provide architectural design services and construction management to the Mineral County Development Authority (MCDA) to repair a roof leak. Experience with roof design and repair projects or other applicable experience is preferred.
Download RFQ-Roof-Repair-Keyser-WV-1.15.19.pdf file
Legal Firms with Specialization in IRS RFP
is requesting proposals from legal firms specializing in IRS 1-70 transactions. The purpose of the RFP is to award a contract to the firm who better demonstrates knowledge of the 170 transaction.
Download 170-RFP-1.15.19.pdf file
More News and Updates on the News and Updates Archive Page.
Featured Business
Cross Hairs Indoor Gun Range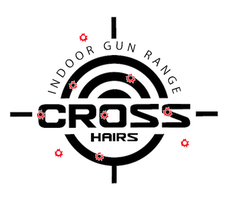 Ask us how to get you business featured here.
Contact US